The day of our hiking-tour began with a small breakfast and the preparation of our lunch. Some of the students volunteered to prepare all the sandwiches for everyone and they did a wonderful job!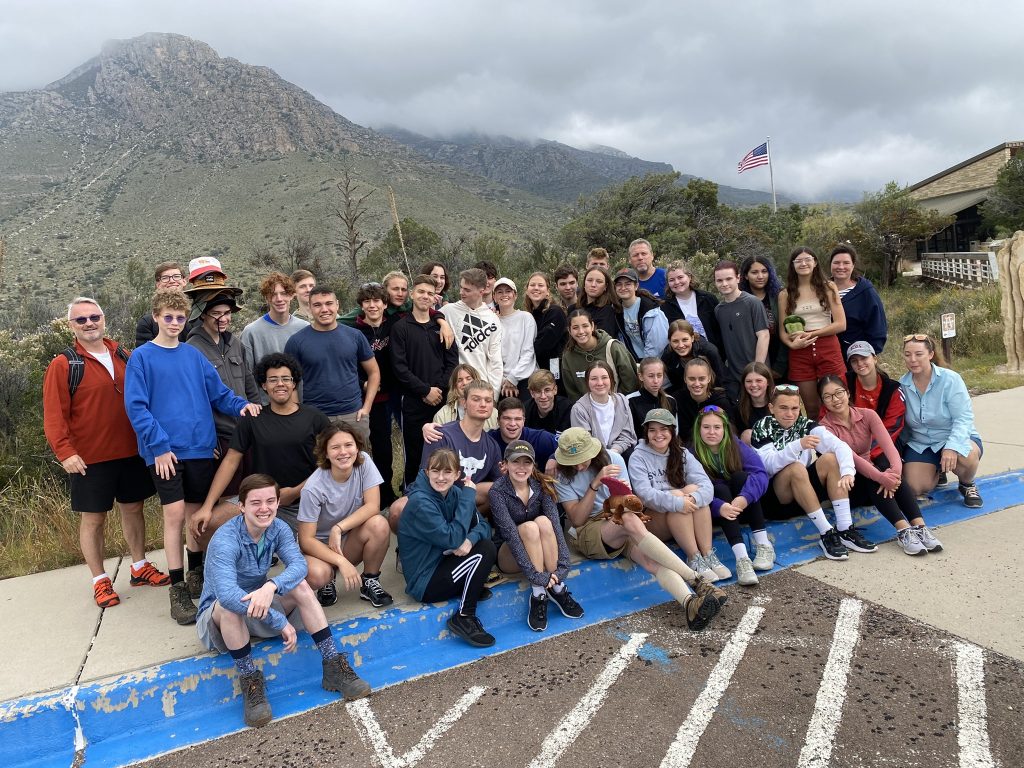 To get to our starting point we took the bus. We split up into two groups: one would go the easier way down into the canyon and the other group decided to go up to 'Hunter's peak', 800 meters high. Only 8 students wanted to take the easier hike but 39 took the challenge and decided to go on the strenuous hike. While the bigger group started at the visitor center of Guadalupe National Park, the other group had to take the bus to another start point. At the very last minute a dinosaur joined the group.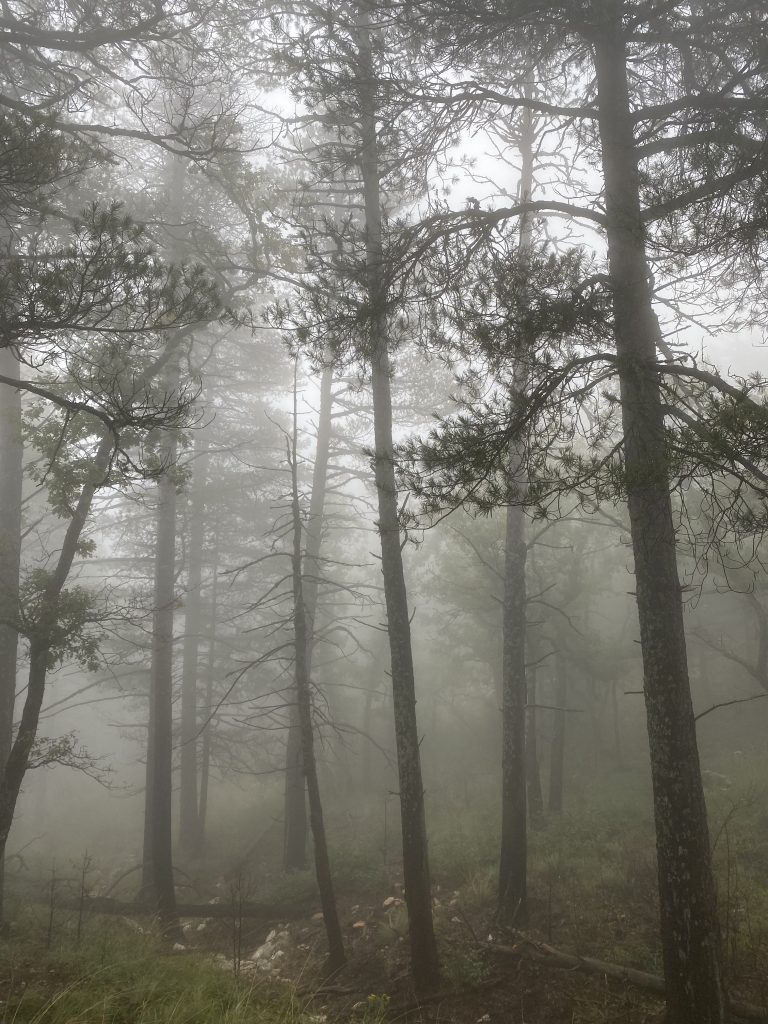 MC KITTRICK CANYON GROUP
The eight of us and our teachers hiked along a trail between huge mountains with a completely different vegetation from Germany. On our way we saw high mountains, cute snakes, big snails, a gurgling stream, and magic trees whose color changes when you drip water on them. After almost getting lost in the wilderness we stopped at a beautiful little cottage where we had our sandwiches for lunch. After that we walked to an old grotto with a pretty little picnic area. After a short rest we walked back to our bus and went to the visitor center to pick up the other group, who was more tired than we were.
And here is what they told us about their hike: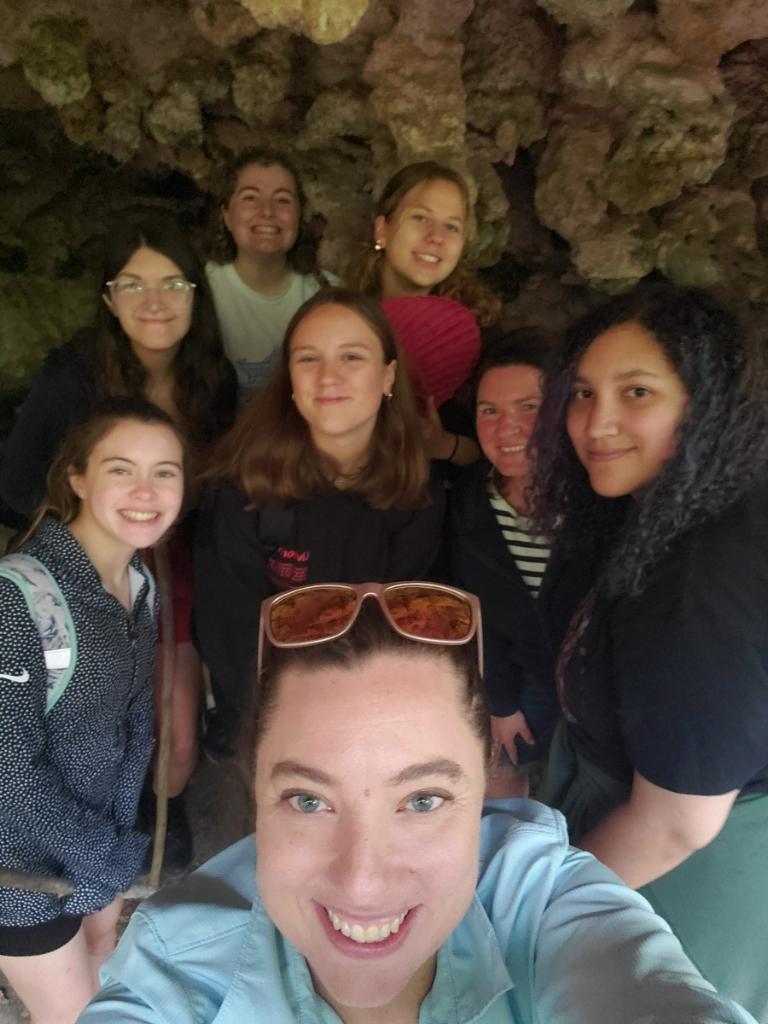 HUNTER PEAK GROUP
We started our hike at the visitor center and hiked first through an empty riverbed before we went the only way up to our destination: 'Hunter peak'. There was no going back anymore.
At first, it started out relatively gentle but a few steps later three groups with different speeds began to separate from each other. At the beginning the three groups met frequently but once our teacher gave us permission to go, nothing could stop us.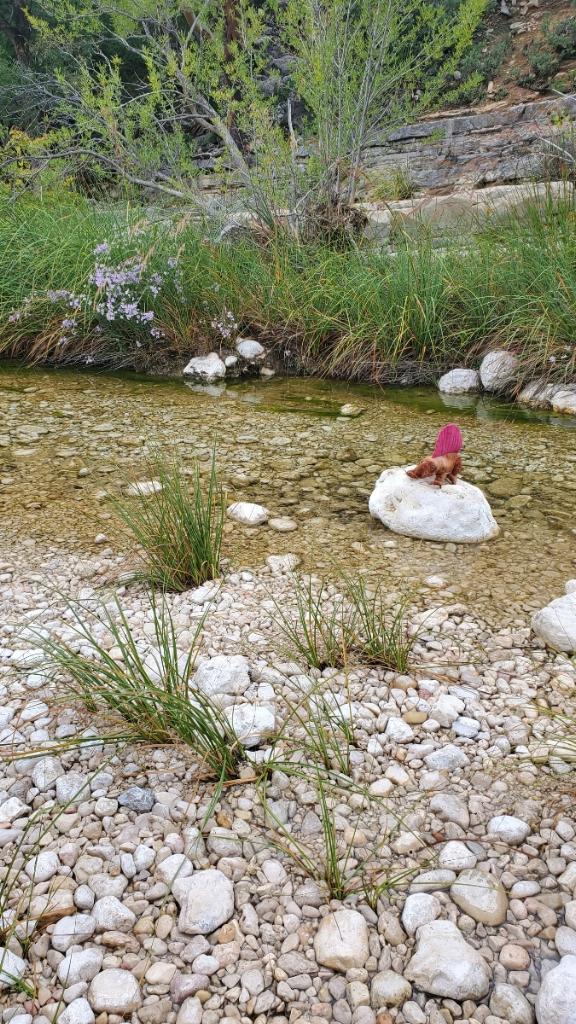 We had our first lunch while we waited at the meeting point for the other groups to arrive. Sadly the view was not particularly good and in the clouds it was very cold which caught some of us off guard. Nevertheless, nature was impressive and nobody regretted taking this hike. After 4 long hours we finally reached the top where we had our second lunch together.
The way back down the mountain was pretty straight forward and the three groups met again before the riverbed. The last half mile we hiked together and arrived at the visitor center after 7 long and exhausting hours.
After this hike, everyone sat happily on the bus and looked forward to the all-you-can-eat Chinese buffet for dinner.
written by Johanna and Martha